While we've been busy watching Netflix, Kelsey's been hard at work in the studio.
A few days ago, she sent us some of the designs from her newest series and we couldn't wait to get them on the site.
You may remember Kelsey as the artist behind Three Sisters - one of our favorites on Art Bloom. The Calgary based painter often features the Canadian Rockies as subjects in her work, and Three Sisters blends straight-edge geometry with fluid color.
Her new work keeps the geometric undertones rolling and it's a natural fit.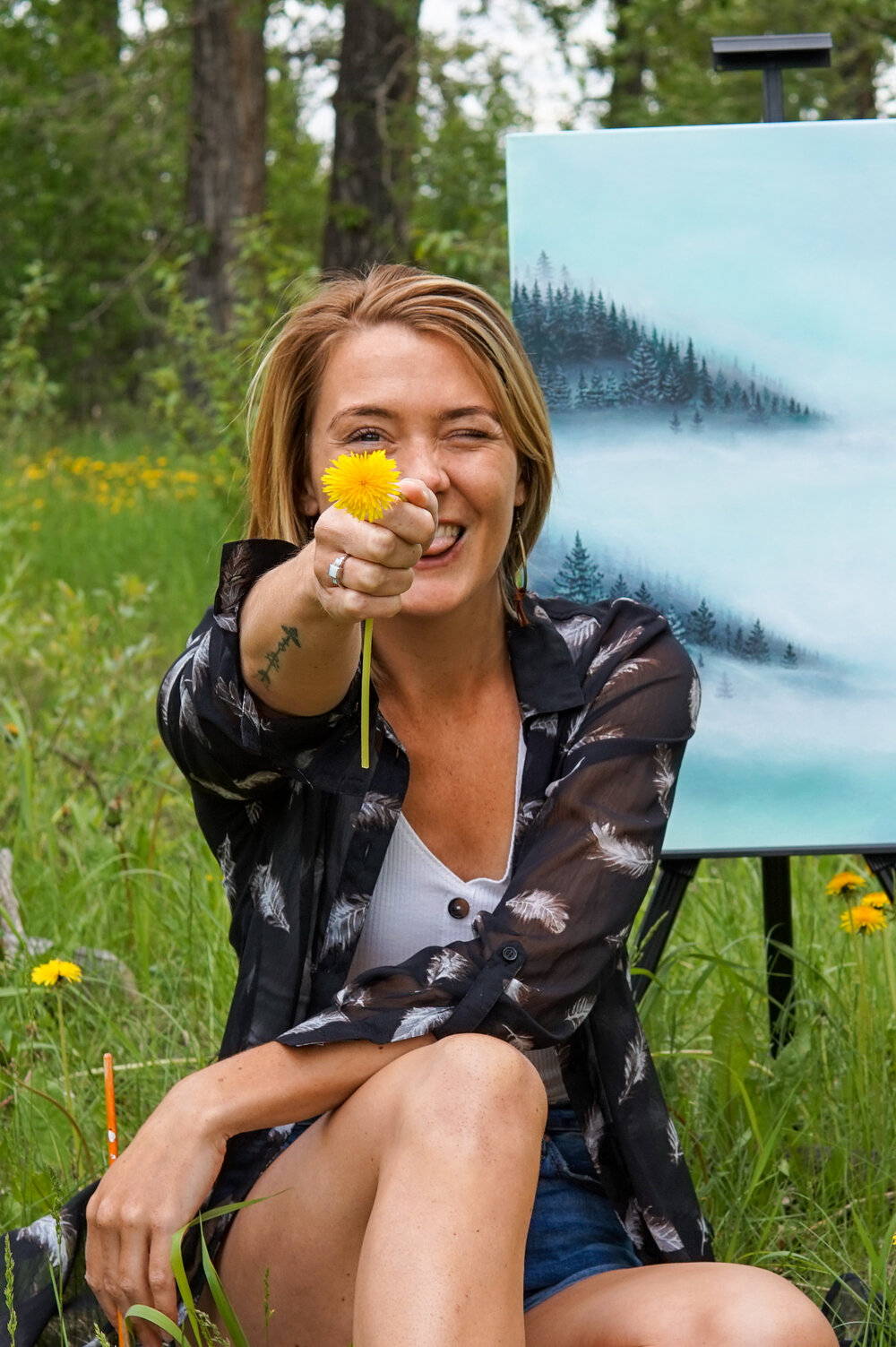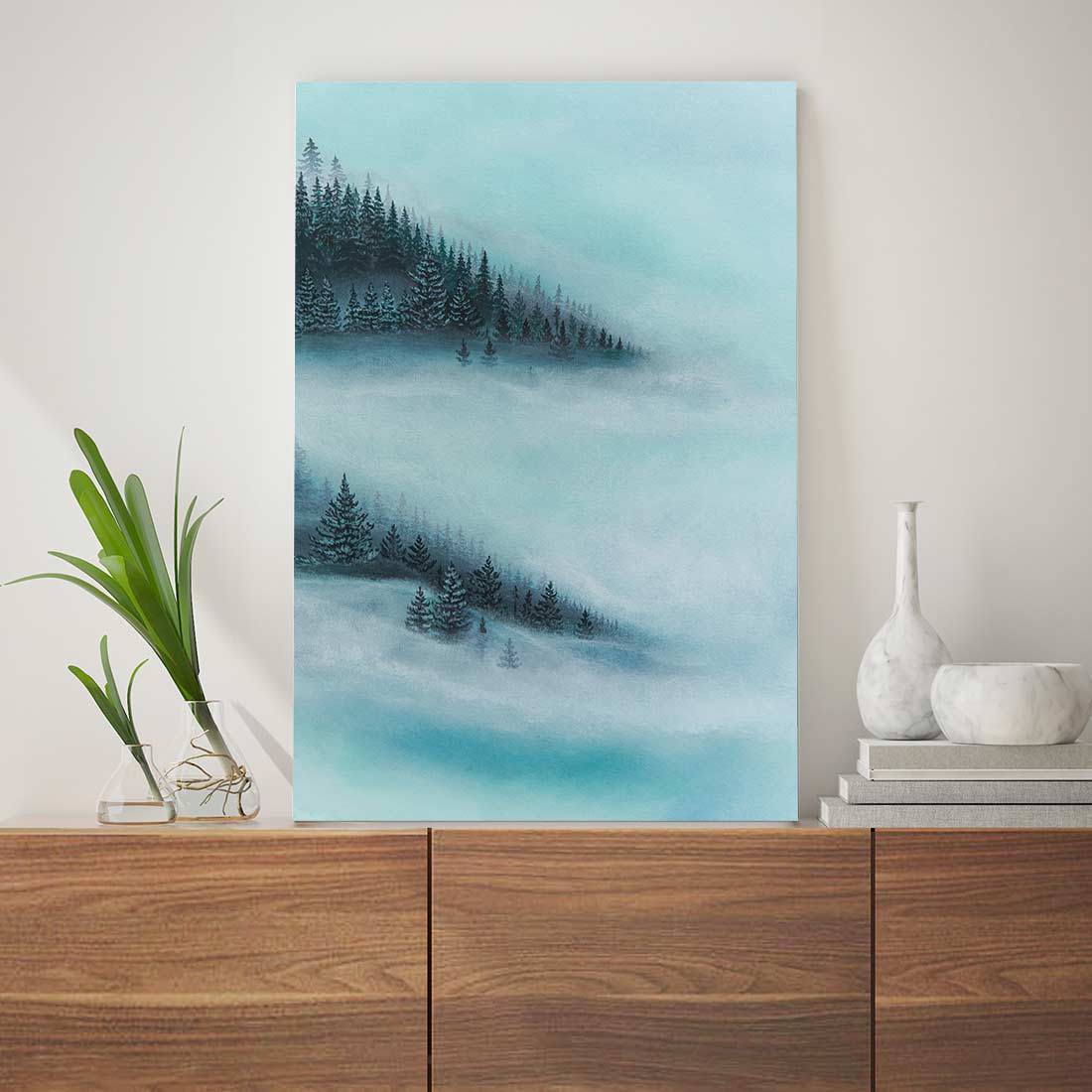 "This piece was an exercise in balance. It was a huge accomplishment for me, as I've always been an artist who obsesses over details. Here I used only two brushes and forced myself to see between the lines and allow people to form their own visions through the heaviness of the fog."


- KVR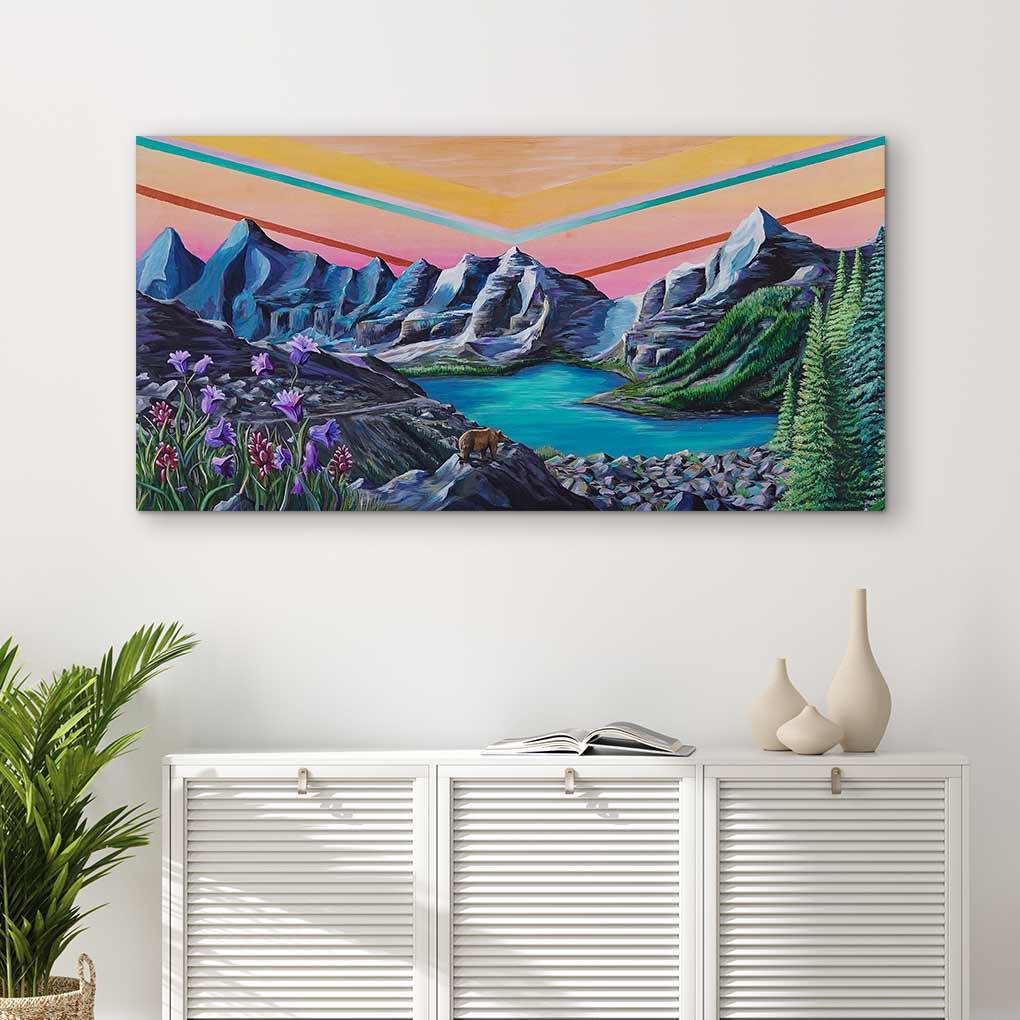 "The mountains are a never ending source of inspiration for me. As soon as you think you've seen it all, you turn the corner or summit that peak and the sense of awe continues. With Above the Horizon, I used bright colours and shapes to create a playful, almost imaginary scene."


- KVR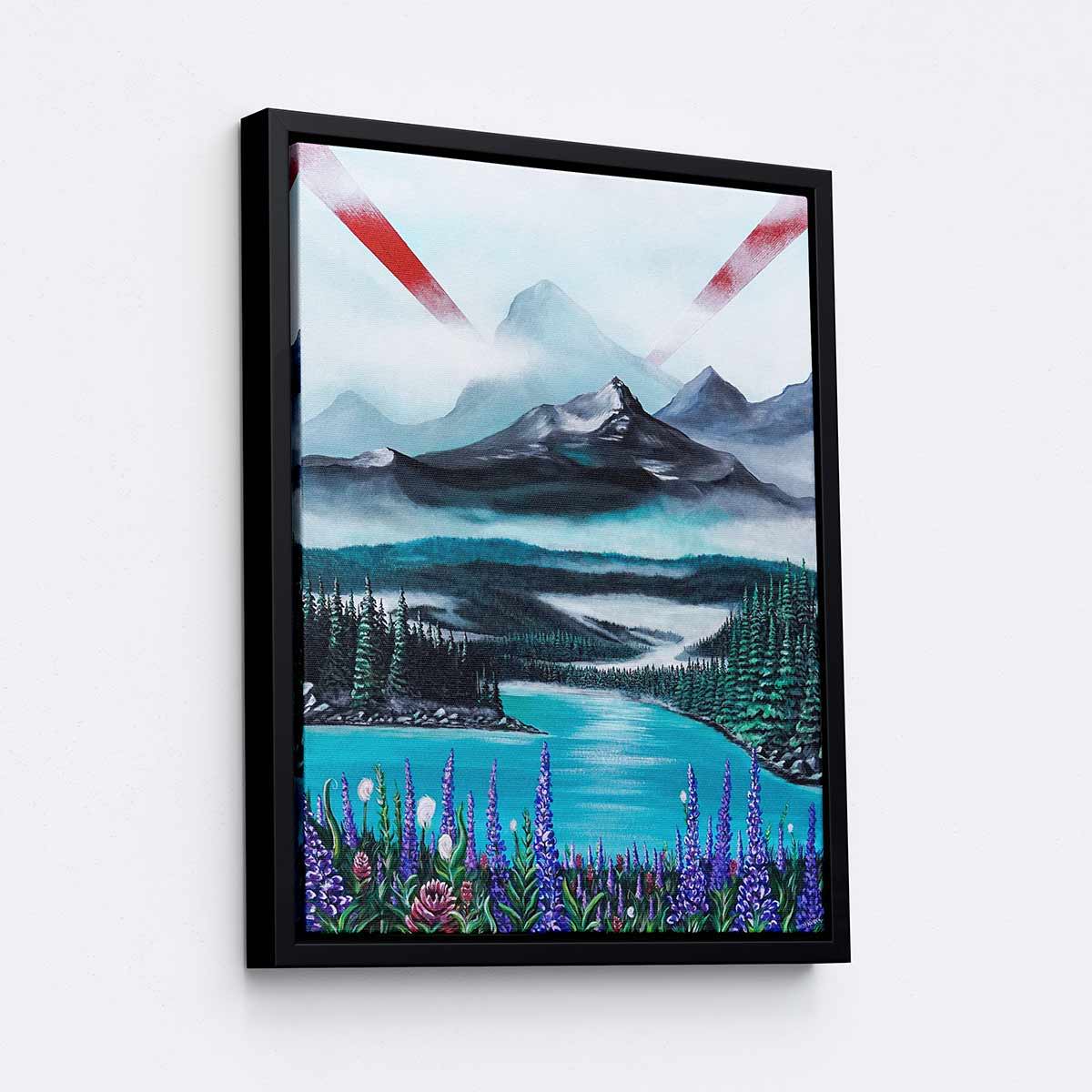 "The transitional period between each season brings such a contrast of beauty. This piece represents the moment after a spring rain where the flowers began to bloom and dance in the warm breeze. Spring an unpredictable time in the Canadian Rockies. As soon as you think the snow is gone and spring is here, nature pulls back into its wintery world. Flowers bloom relentlessly, despite the cool mountain wind. Their arrival solidifies the shift into a new season."


- KVR   
Shop our full collection by Kelsey today.